Sony Xperia 1 IV launch live blog: See the debut of the new camera phone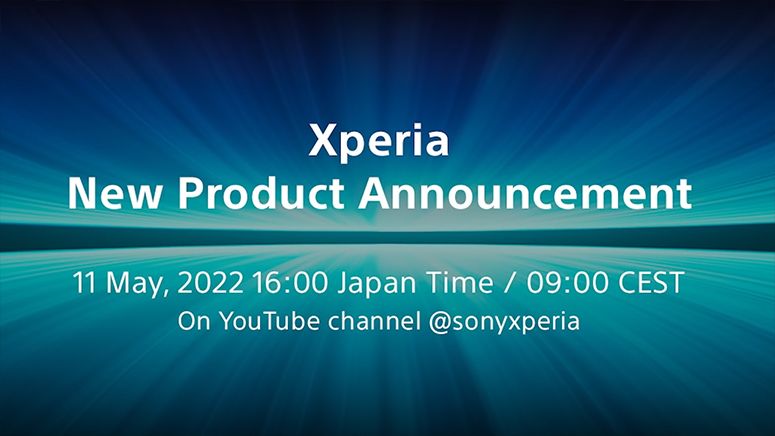 Refresh
We didn't mention prices…but they were provided.
We'll give you a few minutes to guess, before sharing the answer. But they are…really something.
Incidentally, we also got a hint at a Sony car, although it was basically just this image.
Perhaps one of the most surprising things about the event isn't what Sony announced, but what it didn't: where's the Xperia 5 IV?
The Xperia 5 series was the only one of Sony's global phones without a successor today, and we have two options as to why.
Firstly, it's possible that Sony just isn't planning on making a Mark-4 version of its core phone, and there are many reasons for that, including continued component shortages or perhaps just a lack of interest of buyers.
Second, maybe Sony just delayed the Xperia 5 IV – remember that the original Xperia 5 was released about six months after the first Xperia 1, and the Mark-3 version of the central phone was only on sale in some countries only a few months ago. . So maybe Sony is looking to scale these devices like they did in 2019.
Now that the event is over, we'll take a very quick break, and then we'll come back to you with some thoughts and analysis over the phone.
(Oh, and if you're in the US, it's somewhere between 12:30 a.m. and 3 a.m. for you – the event is over, get some sleep! This live blog will still be here in the morning).
Alright, the event is over. It was fast, which was nice – no need to waste time.
Unfortunately, that was quick as Sony was quite light on the actual details of its new phones. Let's see what we haven't heard of:
Display
Camera sensors
Charging speed
Software
And why? Well, we imagine nothing has changed here compared to the Xperia 1 III. So our prediction is:
Display: 6.5 inch 4K
Camera sensors: 12MP + 12MP + 12MP + depth
Charging speed: 30W
Software: Stock Android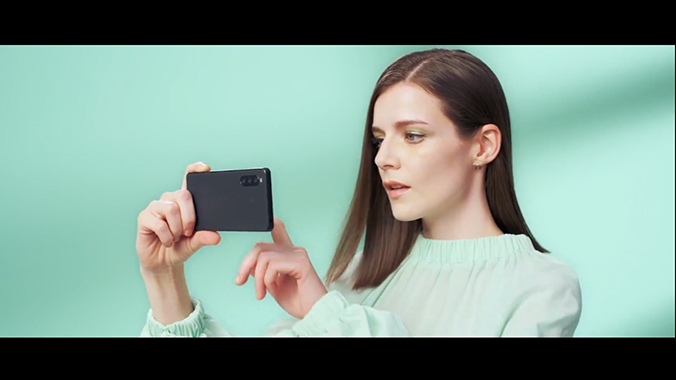 We also saw the Sony Xperia 10 IV, the lightest 5G phone ever, despite its 5,000mAh battery.
It's nice and small with a 6-inch display, which has the Xperia 1's 21:9 aspect ratio but not its (likely) 4K display.
It comes in mint, lavender, white and black, and we honestly prefer those options to the Xperia 1 IV.
There's also a 5,000mAh battery, although charging speed wasn't mentioned. And Sony mentioned it has 5G, but we expected that too given the latest ones did.
We also just learned that the phone will use the high-end Snapdragon 8 Gen 1 chipset, which we really could have expected.
Like every time a phone brand announces it uses this chip, we hear some from Qualcomm describe why it's a good component.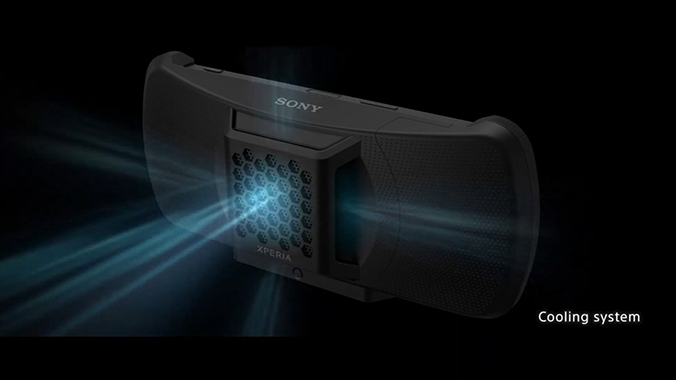 Oh, interesting – Sony apparently makes gaming peripherals for the Xperia 1 IV which will be launched later this year.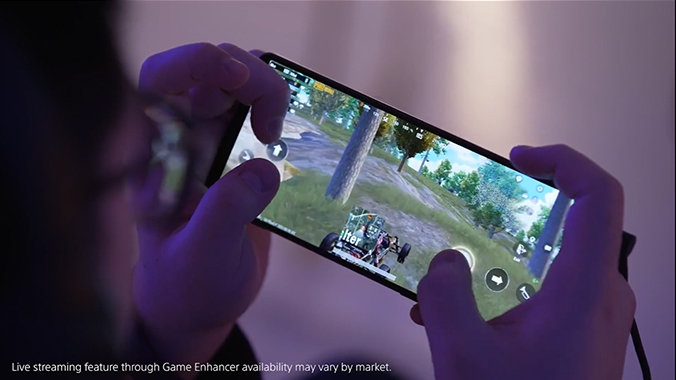 Now we hear about how you can live stream your mobile games directly from the phone's built-in game enhancement app, and see or hide commentary, send video directly to streaming apps, and remap your commands.
Good news, wired headphone fans: the 3.5mm headphone jack is still there.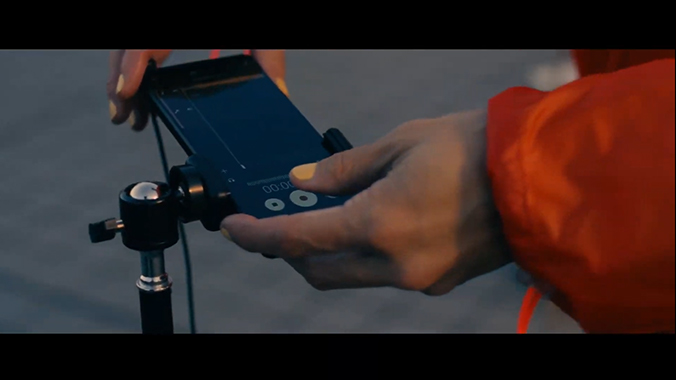 Apparently there's a new mode here for audio recording, and we heard a sample of a singer using it to capture his vocals for a song.
Sony said it was designed in conjunction with Sony Music engineers to be perfect.
Crickey, they speed up other camera functions.
Most of them are familiar to Xperia fans – you can hook the phone up to an Alpha camera and use it as an external monitor.
Apparently the front camera is new, with a larger sensor for better low-light performance.
We see plenty of examples of burst shots, so you press the button once and it takes a lot of shots – this should be useful for action shots or portraits of boring jittery people.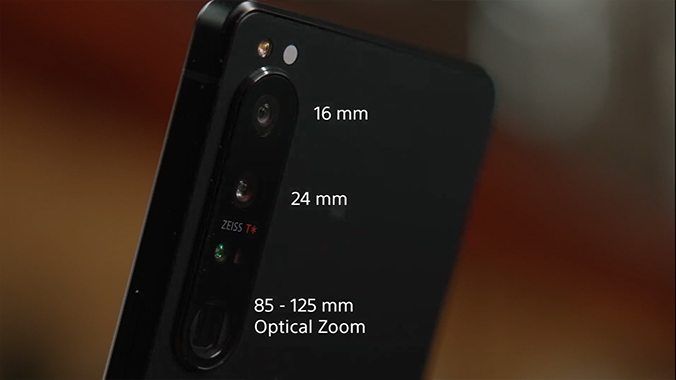 We've heard about the cameras – too, apparently each supports 4K 120fps video recording.
They also mentioned that this third lens supports continuous optical zoom – we expect the phone's moving parts to support this.
Sony jumps straight into the testimonials of creators who use the Xperia 1 IV… without telling us what's up with the thing?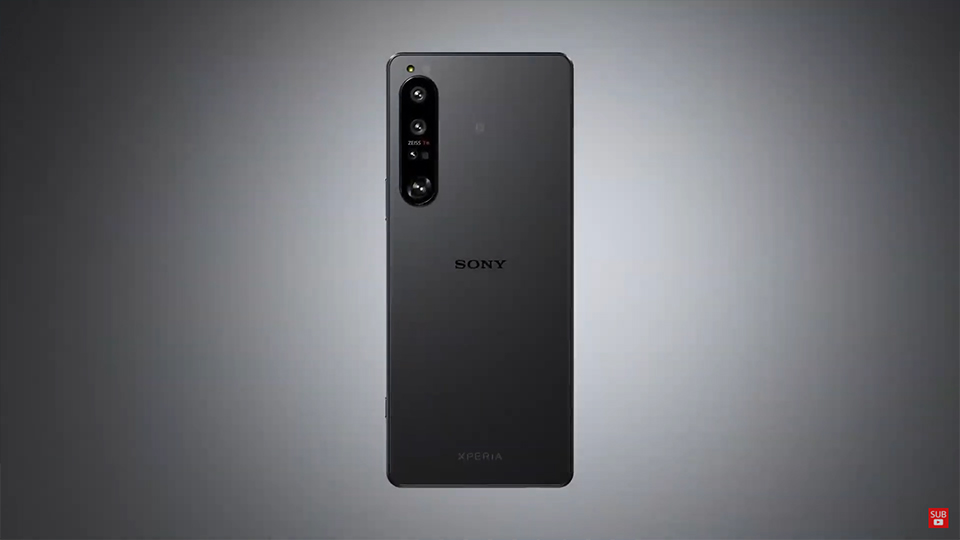 And here it is, the Sony Xperia 1 IV. Sounds… familiar.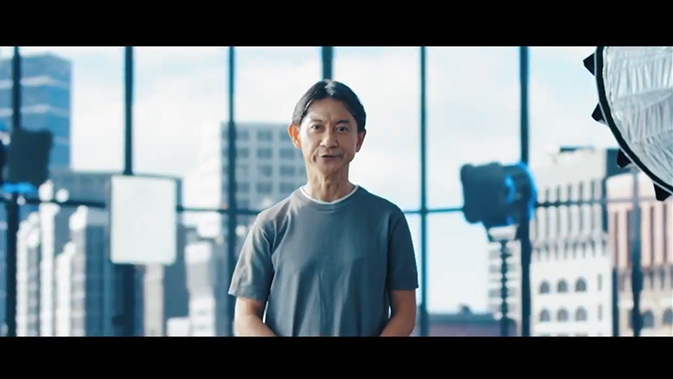 Sony is making a song and dance about how its phones are made for creatives, both in the imaging and audio spaces.
Oh, and apparently the brand is aiming to use zero packaging by 2050, and the next Xperia phone launching soon will have "50% less packaging than before".
Sony is talking about a movie or TV show that was shot with the Sony Xperia 1 Pro, we forgot the name but a lot of people are dressed like cowboys?
Now it started correctly.
The first YouTube started… to turn into a two-minute timer.
By the way, if you missed it, here's how to watch the launch event.
Sony basically confirmed which phone is coming, saying "the next ONE is coming" in the live stream chat.
Can someone contact Sony HQ and ask them to delay the launch for about 15 minutes? My grilled cheese breakfast takes hours to cook…
There are only 20 minutes left until the event kicks off – it's probably time to pack a quick breakfast and coffee!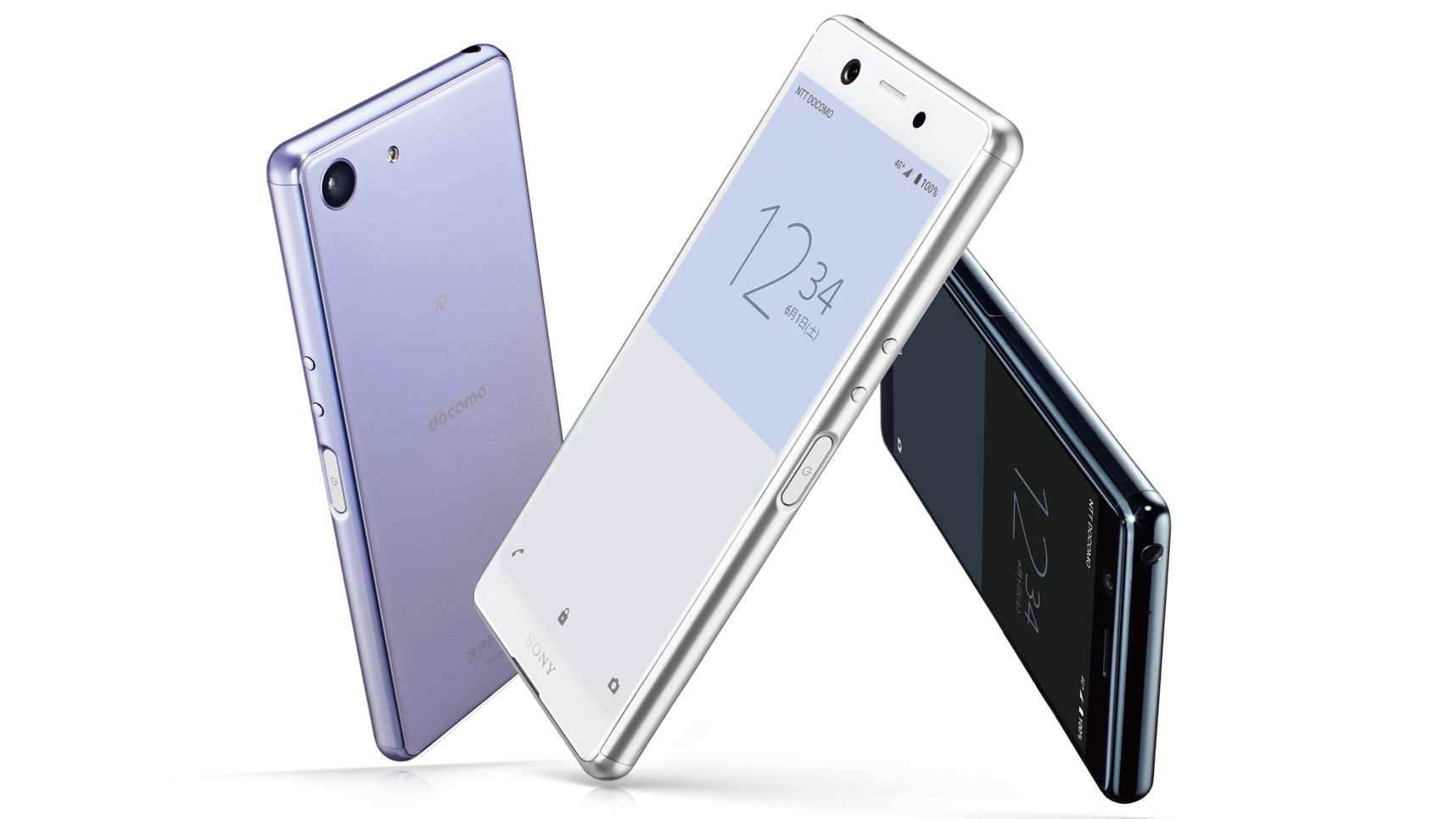 I would like to see a Sony Xperia Ace phone.
These are compact mobiles that Sony only sells in Japan, and they are usually mid-range or budget devices. But given the shortage of good little phones being sold in other phone markets, I'd love to see one come to the west.
So could something else happen?
Well, we recently heard rumors about the Sony WH-1000XM5 – these are said to be the latest entries in the brand's high-end can range. So maybe they'll show up too, although Sony generally keeps its mobile division separate from its others (with the notable exception of its camera lineup).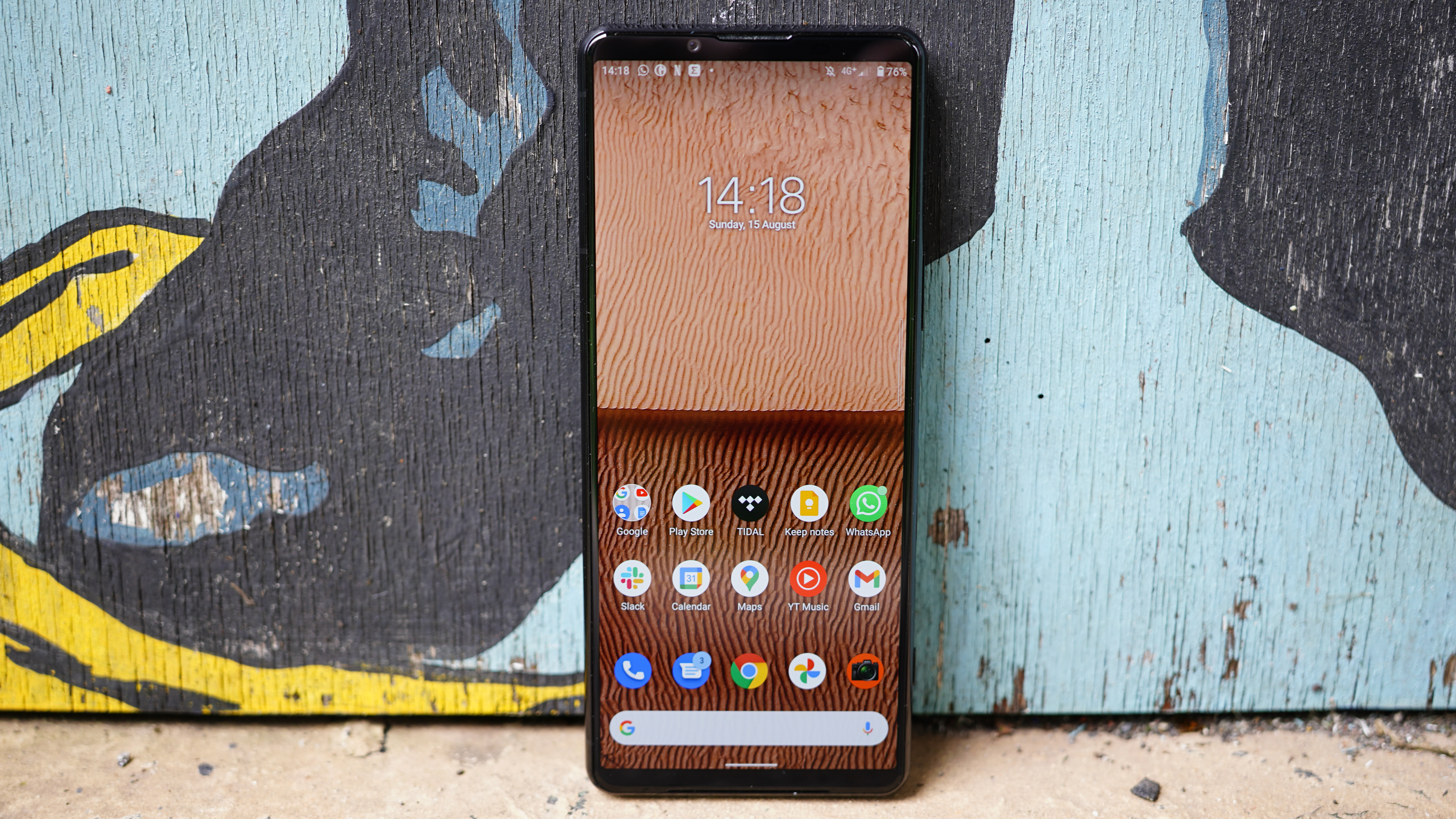 Like the Xperia 1 alternatives, the Xperia 5 and 10 phones generally don't bring big feature jumps between generations, but hopefully what's new in the Xperia 1 IV will carry over to these handsets as well, at least to some extent. .
We probably won't see the Xperia 1 IV on its own, as its predecessors came with siblings: the Xperia 5 and Xperia 10.
The Xperia 5 IV would be similar to the 1 IV, with many of the same specs, but with a smaller screen and a slightly lower price.
Then the Xperia 10 IV would be a budget version of it, with a much lower price and reduced specs as well. While the Xperia 1 series is designed for content creators, the 10 phones are for people who just want to enjoy streaming that content.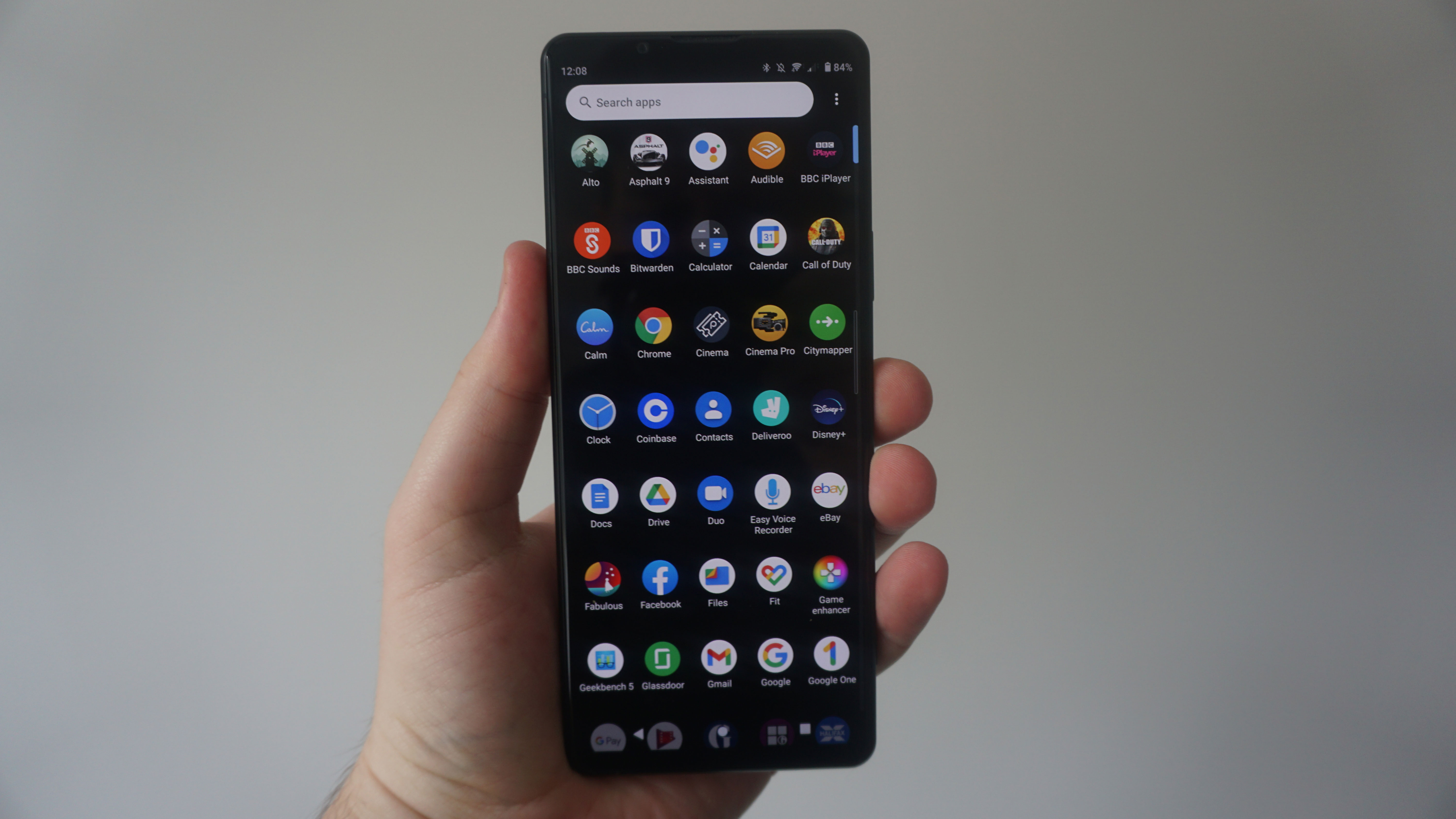 Sony's previous phones haven't often had giant spec increases between them – I tested the Xperia 1 first and it doesn't seem all that different from the Xperia 1 III.
So don't expect the Xperia 1 IV to feature any crazy improvements. We won't see three 108MP rear cameras or an 8K display or a stylus or anything like that, probably at least.
Instead, expect a few tweaks and upgrades. Maybe we'll see some changes to the way the camera app looks, or some minor upgrades to the display and processor areas.
So what do we expect from the launch of the Sony Xperia 1 IV? Well, the main thing we expect is… the Xperia 1 IV.
This is the company's top-of-the-line phone that will likely cost upwards of $1000/£1000/equivalent. It will likely have a mid-size 4K display, triple rear cameras, a high-end chipset, and a side-mounted fingerprint scanner.
These phones usually don't have huge upgrades every time, just slight tweaks.
We particularly like the photography and videography modes – Sony takes a lot of technology from its Alpha cameras and adds them here, and also lets you plug the phone into one of these cameras as a secondary monitor.
Why did Sony choose to host the launch of the Xperia 1 IV so early? Right now it's 6am where I am, which is just too early to think clearly.
Luckily, I took notes yesterday on what each of these posts should focus on, so I don't have to make stuff up off the top of my head.