Hitachi Kokusai will showcase the SK-UHD7000 4K Ultra HD camera at InfoComm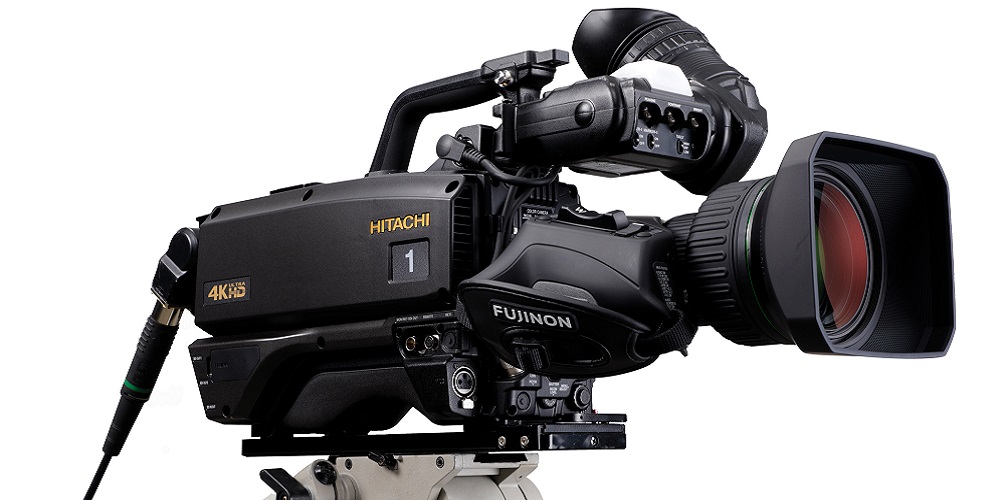 The new SK-UHD7000 4K Ultra HD live production camera system from Hitachi Kokusai Electric America, Ltd. (Hitachi Kokusai), based in Southwick, Massachusetts, will make its first professional AV show appearance at InfoComm 2022. June 10, the company says.
According to Hitachi Kokusai, the SK-UHD7000 incorporates three 2/3-inch CMOS image sensors with native 4K resolution. This enables flawless capture of 3840×2160 UHD video. The sensor's global shutter technology also minimizes unwanted artifacts such as flickering and banding that might otherwise occur when capturing video in different applications. These include event venues, television production sets and worship environments with LED lighting and large LED screens.
The SK-UHD7000 also offers extraordinary sensitivity and quality for Ultra HD production. Its sensitivity of F11 at 59.94 frames per second allows high quality acquisition in limited lighting. Along with that, a signal-to-noise ratio (SNR) of 62 dB delivers ultra-quiet images. The camera's new prism design enables superior color reproduction. Meanwhile, its dual 4K and HDTV workflow also enables seamless multi-format productions. It also supports separate controls for high dynamic range (HDR) and standard dynamic range (SDR).
Also read: InfoComm 2022 to spotlight conferencing and collaboration solutions
Additional Features
The SK-UHD7000 combines its outstanding performance and comprehensive feature set with a reasonable price, says Hitachi Kokusai. This helps make native 4K live production accessible to more customers.
"The adoption of 4K production workflows is no longer limited to broadcast and major sporting events," said John J. Humphrey, vice president of business development at Hitachi Kokusai. "The SK-UHD7000 is ideal for broadcast and sports, but also makes premium 4K capture capabilities cost-effective for everyone from live event production companies to houses of worship."
Humphrey adds that broadcasters and production professionals admired the camera at the NAB Show. He proclaims: "…[W]We are excited to introduce it to the AV integrators and content producers at InfoComm.
Hitachi Kokusai's booth at InfoComm will also feature the DK-H200 1080p compact camera. The DK-H200's 2.6-megapixel, 2/3-inch MOS sensors deliver crisp, clear images. It also teams up with advanced digital signal processing and HDR support to deliver high picture quality with low noise, faithful color fidelity and exceptional sensitivity. The company will highlight the suitability of the compact and lightweight camera for robotic camera applications. They will do this in conjunction with a high performance pan/tilt head from KXWELL International.