Galaxy Z Flip 4 camera: Everything we know so far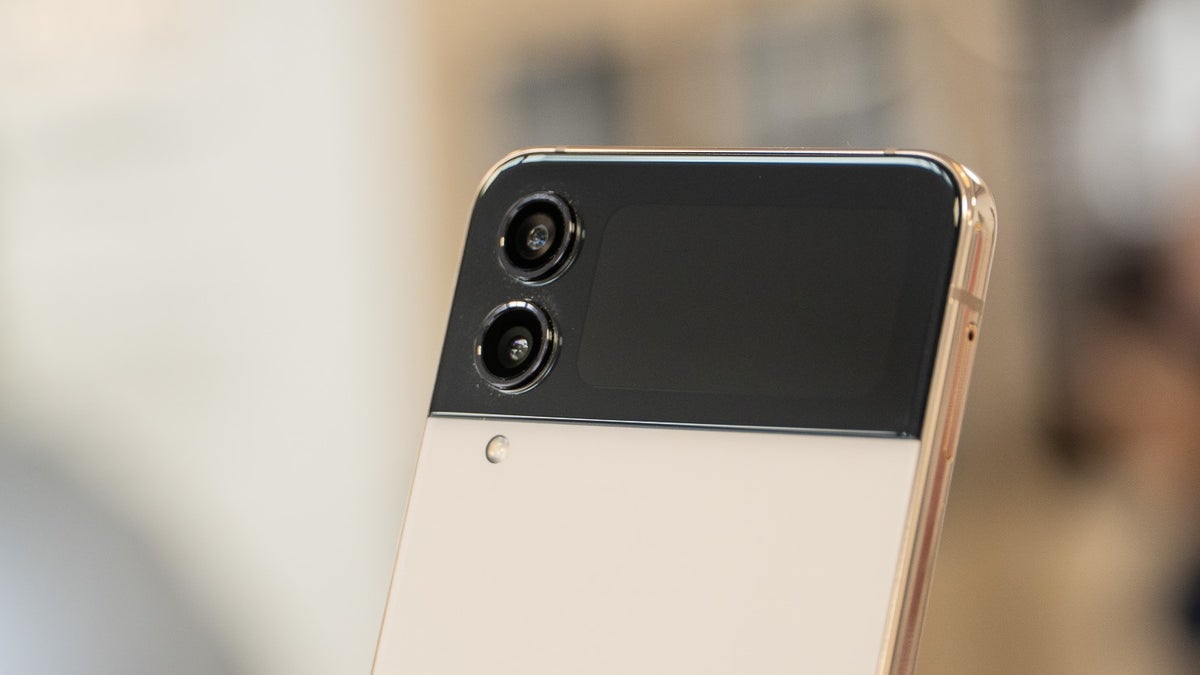 The stream of leaks for the Galaxy Z Flip 4 only recently started, with the latest revealing what is believed to be a full spec sheet. This means that we also have information about the camera system of the Z Flip 4, for which there was hardly any word mentioned anywhere until now.
What this purported spec sheet shows us, however, is a bit less remarkable than you might expect. Unlike its more expensive sibling, the Galaxy Z Fold 4, the Flip 4 isn't ready to make any hardware upgrades when it comes to its cameras, at least based on this supposed spec sheet. That being said, there is a silver lining here, keep reading to find out.
Galaxy Z Flip 4 camera upgrades: What we expect
Since the start of 2022, most of the leaks regarding Samsung's upcoming foldable phones have centered on the higher-end Galaxy Z Fold 4. a pretty meaty leak on Twitter by a reliable tipster by the name of Yogesh Brar. Brar has shared a purported full list of Galaxy Z Flip 4 specs, including those of its cameras. According to said listing, the Z Flip 4 would come with the same 12MP main camera, 12MP ultra-wide and 10 MP selfie snapper as its predecessor – the Galaxy Z Flip 3.
Previously, vague rumors indicated that we could see a triple camera array on the Z Flip in 2022, but that was considered unlikely, and now even more so. There's also been talk that we might see the same under-display (or improved) camera tech as the Z Fold model rocks, but that also seems unlikely.
Now, we still don't know much about the Galaxy Z Flip 4 and its cameras, and there is still a chance that it will feature upgrades in this regard. For example, the brand new Snapdragon 8+ Gen 1 chipset that is expected to come in the Flip 4 might offer some AI and other software improvements that would make the new model superior over the Flip 3.
Keep in mind that there are rumors that Samsung may drop the price of its new foldables ever so slightly this year (again), which could explain why the company has cut some corners with the camera system for the lesser model. dear.
How many cameras does the new Galaxy Z Flip have?
The Galaxy Z Flip 4 is expected to have two cameras: a main and an ultra-wide one. There will also be a selfie shooter. Currently, the information points to the same type of setup as on the Galaxy Z Flip 3, which had decent cameras at best.
Galaxy Z Flip 4 camera: how many megapixels will it be?
As mentioned, Samsung's more budget-friendly foldable is said to come with the same cameras as its predecessor – the Z Flip 3. In other words, that means a 12MP main camera, 12MP ultra-wide and a 10MP front-facing snapper. front with perforated design.
Galaxy Z Flip 4 Camera Upgrades:
Currently, there are no camera upgrades planned with the new Galaxy Z Flip 4. However, there are still more or less two months to go until the expected announcement date, during which time new information may come out. saying the opposite. We'll be updating this article regularly, so you can check here from time to time to see if there are any potential surprises. The truth is, the Galaxy Z Flip was never a phone meant for great photography and video. performance, so the lack of upgrades in this department leads to a little less disappointment. If you're looking for a good photo experience, it'd probably be best to divert your attention to one of Samsung's S series, or if money isn't an issue, the Galaxy Z Fold 4.